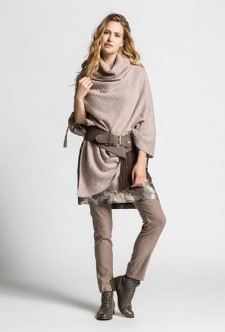 The latest fashion from London, Belgium, and Italy makes landfall at Relish in New Orleans.
METAIRIE, La., October 16, 2017 (Newswire.com) - When it comes to delivering a personalized wardrobe, Beth Harris travels the globe for unique fashion. Relish is a lifestyle store that offers European women's fashion, home furnishings, unique gifts, one of a kind artwork, children's gifts, and luxury bedding. Relish is located in Old Metairie, a neighborhood in the suburbs of New Orleans. Relish features women's clothing that can't be found within a thousand miles of the Metairie Road location.
"When I am traveling, I am thinking about each of my clients and how I can find something special. I want them to feel the excitement scrolling my Instagram feed," commented Harris about her buying trips. "I love the personal connection with each customer, finding the right gift from France, or the perfect outfit for a dinner party. There is no better feeling than seeing the excitement on their face."
I love the style and character of everything Relish offers. Traveling from Atlanta two to three times a year when the latest shipments arrive, is such a treat. I encourage everyone to make the trip or check it out online.

Yvette Worthington Davis , Retail Customer
The latest fashion from the London, Belgium, and Italy is complemented by home decor from Paris, handmade bedding from California, and specialty items from Donna Hilton round out the store's shopping experience. It's something quite unlike anything else offered in a Lifestyle Store throughout retail corridors in the United States and it changed the retail landscape in Metairie and New Orleans.
Media Contact:
Sara Draper
Phone: 504.833.6699
Email: media@thegardengates.com
Source: Beth Harris
Share: